SecureStrux recently won a contract with the Tennessee Army National Guard to provide the state with a Command Cyber Readiness Inspection (CCRI) Staff Assist Visit (SAV) in preparation for their upcoming CCRI.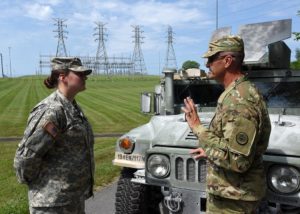 The Tennessee Army National Guard represents the volunteer spirit of the state with more than 10,700 Soldiers. This proud unit was founded in 1780 when Colonel John Sevier called for "100 good men," and 200 answered. Tennessee's Guard is a source of pride for generations of Tennesseans, and we are honored to support them in the mission of defending national security at home and abroad.
SecureStrux currently works with numerous National Guard installations to provide cybersecurity and CCRI support to include Colorado, Florida, Hawaii, Illinois, New York, and Louisiana.
About SecureStrux

SecureStrux, LLC is a Women-Owned Small Business (WOSB) Cybersecurity Firm that provides specialized services in the areas of compliance, vulnerability management, cybersecurity strategies, and engineering solutions. We offer a comprehensive range of services that provide clients with proven methods and common-sense approaches to secure their data, build trust with their clients, and remain compliant with DoD, Federal, and Commercial cyber governance.