Effective June 12th, Sienna Crawford will step down from SecureStrux. Sienna has been instrumental to the company's success since joining SecureStrux in 2014. Founding Partners Nathan and Melinda Shea notified employees in early May that Sienna "will be leaving SecureStrux to focus more time on her family and children." In 2019 Sienna's son was diagnosed with high functioning autism, and it became evident to her that he will require more attention as he grows older. "It became clear that this was the direction she needed to go," says the Sheas, who've concertedly built their company to accommodate a work-life balance, "It is tough to see such an important member of our team go, but we are fully supporting her decision." They said the announcement is bittersweet.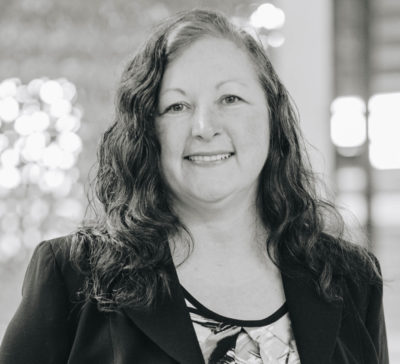 During her tenure with SecureStrux, Sienna was a driving force with her steadfast leadership. Key accomplishments include building out the company's RMF services, directing ISO 9001 Quality Management System compliance, and overseeing all the FSO requirements. "Sienna played a key role in solidifying many contracts with several of our DISA partners and getting the 'right people in the right seat," says Nathan.
Sienna was a business owner of NGi2 Technologies, Inc. prior to joining SecureStrux as a partner. Before assuming the role of industry executive, Sienna retired from an accomplished military career with the Air National Guard as a Cyber Defense Operator and U.S. Navy Intelligence. She earned a B.S. in Criminal Justice from Chaminade University, Honolulu.
A strong supporter of STEM education and women in cyber and technology, Sienna lent her time and talents to mentoring young people and supporting outreach events with Girl Scouts and The Cyberwire. Since 2016, Sienna has represented SecureStrux at the annual White Hat Gala events in Washington DC to benefit the Children's National Hospital. In 2018, Sienna was nominated for the Executive Women's Forum (EWF) Women of Influence Award and she was also a nominee for the 2019 NDIA Kathleen P. Sridhar, Small Business Executive of the Year.
While at the helm, Sienna helped SecureStrux earn several prominent industry recognitions to include the 2018 and 2019 Inc. 5000 Fastest Growing Companies, Cybersecurity 500, Washington Trending 40 Cyber Innovators, and DCA 40 Red Hot Cyber Companies.
In a letter to her colleagues, Sienna says she remains committed to the larger mission and will stay a loyal follower of SecureStrux, "It is interesting to see where this work is headed. Our work used to be so unknown. Now, it is part of everyone's daily life. If I had tried to explain in laymen's terms the work I did in the past, it was very much misunderstood. We all know it still is. That is because we are working against the 'silent war.' Some things are tangible, but the work we do is not. It can change from the very second you harden the system, and it becomes vulnerable again the same day."
The entire SecureStrux team wishes Sienna and her family the very best in their new journey together. You can read more about Sienna's cyber story at An interview with Sienna Crawford.