This past week SecureStrux received a contract from TAG (Technology Advancement Group, Inc.) located in Dulles, Virginia to provide DCSA RMF and documentation services in preparation for their ATO.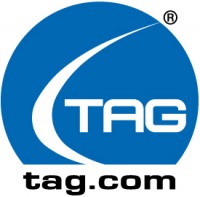 TAG has more than 30 years of experience productizing emerging technologies into customer-centric rugged computer systems that are built to survive harsh military environments. Specializing in Positioning, Navigation, and Timing (PNT) technologies, TAG's Precise Positioning Service, Global Positioning System-Survey (PPS GPS-S) is a Program of Record Multi-GNSS solution that meets commercial standards using a SAASM receiver with assured PNT. TAG's headquarters, located on our 8-acre campus in Dulles, Virginia, includes 35,000 sq. ft. of lab space for research, manufacturing, integration, and accelerated product ruggedization. TAG's strength is our process driven ability to productize technologies that meet unique military program requirements, as evidenced by approximately 20,000 rugged computer systems deployed around the world. Designed and manufactured in Dulles, Virginia.
SecureStrux provides RMF compliance assessments to a wide range of clients so they can meet DCSA requirements. SecureStrux typically performs similar assessment and assistance projects using various National Institute of Technology (NIST) Special Publications (SP) to include 800-53, 800-60, 800-137, FIPS 199, 200 to implement all six steps of RMF. The SecureStrux team will support TAG's RMF implementation, control assessment, and development of System Security Plans (SSP). SecureStrux supports clients across the United States needing to meet both Federal Information Security Management Act (FISMA) and RMF needs for their applications and information systems.
About SecureStrux

SecureStrux, LLC is a cybersecurity firm that provides specialized services in the areas of compliance, vulnerability management, cybersecurity strategies, and engineering solutions. We offer a comprehensive range of services that provide clients with proven methods and common-sense approaches to secure their data, build trust with their clients, and remain compliant with DoD, Federal, and Commercial cyber governance.