What is the Difference Between a Managed Service Provider (MSP) and a Managed Security Services Provider (MSSP)?
More commercial businesses and government agencies are turning to third-party service providers to fill gaps in their operations, streamline challenging logistics and extend their capabilities efficiently. When it comes to managed services in regulated spaces like contracting with defense agencies, however, the rabbit hole of security and compliance requirements can be intimidating for any business. That's why agencies and service providers are turning to Managed Security Service Providers (MSSPs) to help address compliance and scale security measures.
In this article, you'll learn
What are Managed Services?
In its simplest definition, managed services are outsourced IT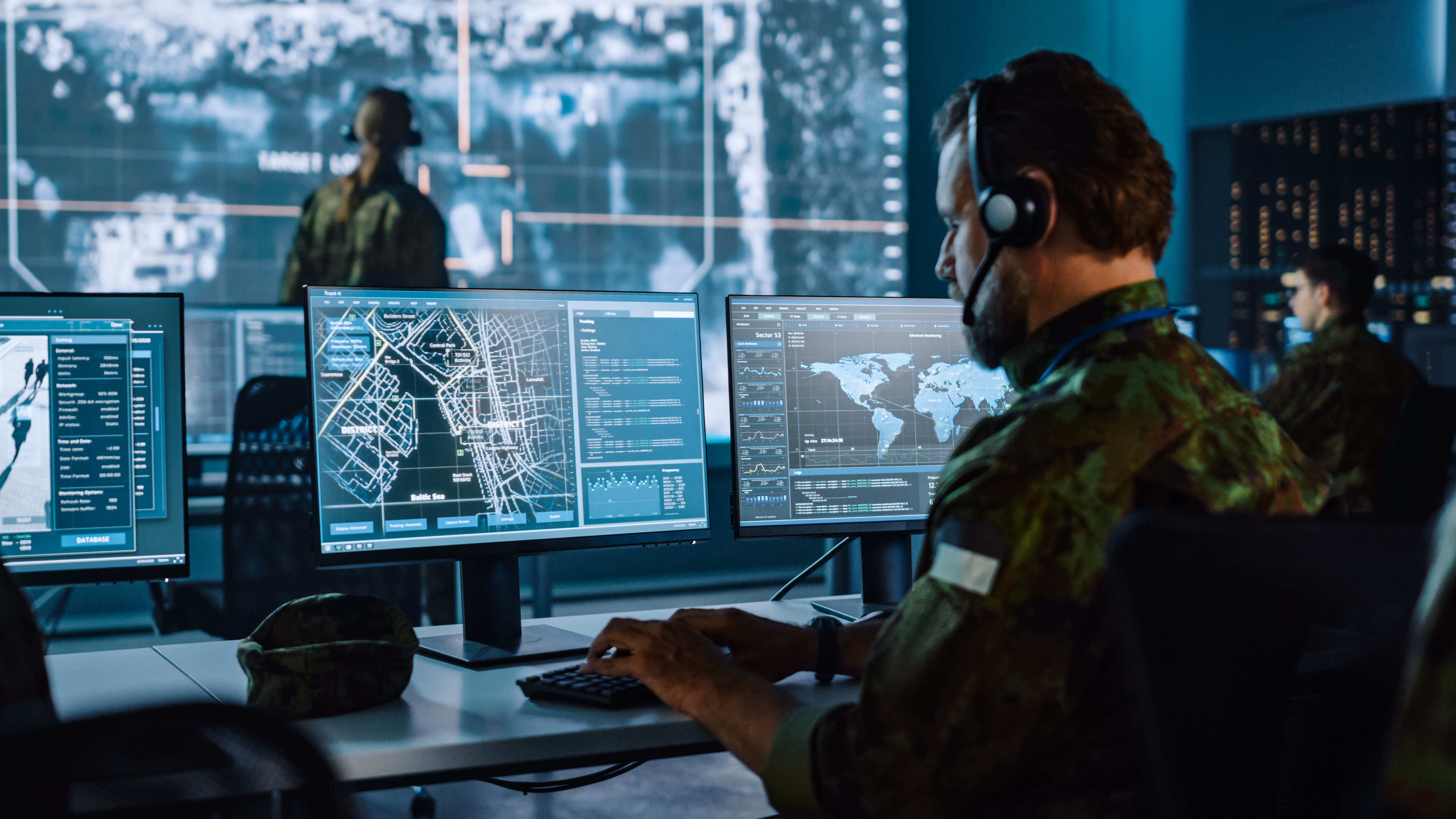 infrastructure or systems that provide some kind of feature or functionality that your organization doesn't already have, whether that's some application, hardware, technical support staff or some sort of documentation or reporting feature.
The rise of cloud platforms, Software as a Service (SaaS) and remote work have made outsourcing managed services incredibly cost-effective for businesses large and small. Managed services give your organization a way to offload the demand for expertise, infrastructure or employees to a dedicated provider that can do the job more effectively and efficiently. Moreover, these providers often work on either a contract or subscription basis, so your organization can better budget for these services.
A Managed Service Provider (MSP) is, understandably, a business that offers some sort of managed service. Not all MSPs are created equal though, and with the rapid explosion of managed services, there has been an equally rapid growth in the types of available providers, including managed services in marketing, supply logistics and security.
This last category is unique enough that it is rightfully set out from typical MSPs, the differences we will outline here.
Managed Service Providers: Extending Capabilities and Operations
As far as MSPs go, there are as many types of managed services as there are business needs. Some of the more common forms of managed service providers include:
IT Services

Marketing and Sales

Supply Chain Management
Media and Public Relations

Integration with Businesses and Operations

Security
More often than not, though, when someone refers to an "MSP" they are most often referring to a company that offers cloud, on-prem or hybrid platforms that host services as varied as cloud storage, applications, analytics and AI, machine learning and even programming environments.
Drilling deeper into this particular category, many MSPs offering cloud platforms often do so as an "as a Service" model, where some sort of service that was traditionally housed on a computer or server is hosted in the cloud. The three common paradigms of these kinds of services are:
Software as a Service (SaaS):

A shared application that is served from a cloud platform to the user, typically through a web browser, to function as a desktop app.




Platform as a Service (PaaS):

These are managed cloud components that can be used by your developers to build their own shared apps.




Infrastructure as a Service (IaaS):

IaaS is a virtualized cloud infrastructure that your organization can use for any number of purposes. Unlike PaaS which includes the system and configurations needed to build apps, and IaaS is an infrastructure that your organization would build out with your own operating systems, runtime libraries and so on.
As you may see, an MSP can provide complex technology and infrastructure for your organization. But there is another, always-present necessity that even MSPs need to address: cybersecurity and compliance.
Managed Security Service Providers: Security and Response Infrastructure
With the emerging and evolving cybersecurity threats in the wild today, and with the increasingly complex compliance requirements expected from businesses working in regulated industries, security infrastructure is a necessary facet of operations. By now you may have guessed that security, like other services, can be outsourced as a service, called Managed Security Services Providers (MSSPs).
As an MSP, an MSSP will offer several services to help strengthen security for your IT systems, including:
Managed Security and Monitoring Services

: This includes regular testing, screening, observing and remediation of any breaches, potential threats or vulnerabilities in your system. This can also include managed Security Information and Event Management (SIEM) services.




Advanced Managed Services like SOC and NOC

: Not all companies have a dedicated Security Operations Center (SOC) or Network Operations Center) function in their organization, as these can be costly to implement over time. But with a managed NOC or SOC, you can get advanced security and network management to help optimize your systems and align IT with compliance and business goals.



Managed Updating and Upgrading:

Security relies on businesses like yours updating software and implementing patches as new threats come up and are addressed. AN MSSP can help manage these and ensure that they are installed properly on the right devices.




Ongoing Security Engineering:

Physical and Administrative security measures are just as important as technical ones, and MSSPs often offer managed system engineering and personnel training.




Always-On Coverage:

Because MSSPs are dedicated to specific security functions, they often offer 24/7 support for important areas like threat response and network support.
The interesting aspect of MSSPs is that they often pull double duty in whatever industry they work in. That is, an MSSP may offer security services directly to agencies, businesses or manufacturers to make their systems secure and compliant. They will also probably offer their services to other MSPs offering complex systems that must also maintain compliance based on their partnerships. In this sense, MSSPs provide a specific value that goes beyond serving an industry but also serving those that serve that industry.
MSSPs and Their Role in Compliance
Security is one of the primary foci of compliance, but it isn't the only focus. Companies working with federal or Department of Defense (DoD) agencies as part of the Defense Industrial Base (DIB) are well aware of this. Many of these companies are MSPs in their own right but need to ensure that their infrastructure and services meet requirements for frameworks like CMMC, RMF, FedRAMP or even ISO 27001.
It's important to separate security and compliance in this regard. While an MSP might be secure, it doesn't mean that they are compliant with a specific, required framework (and vice versa). Additionally, MSPs working with federal, or DoD agencies will almost certainly have to perform continuous monitoring to demonstrate their compliance.
That being said, not all MSSPs can help with compliance. They might be able to come in and take the information from a compliance management company or security partner (a C3PAO, for example) and implement it, but that doesn't necessarily mean that they can guide compliance strategy on their own.
If you are an MSP, contractor or subcontractor working in the commercial, industrial or defense sector, we can help you with both your cybersecurity systems and your compliance strategies. Our engineering and compliance experts provide what most other MSSPs don't: managed security, network services and compliance infrastructure in a single outsourced package.
Learn more about SecureStrux and our MSSP services or contact our sales team to discover how we can support your business with cybersecurity, governance, compliance and risk assessment.